National Campaign to change negative perception toward youth civic and political participation
As part of the ActionAid project "National Campaign to Change negative perception toward Youth civic and political participation" a training program targeting young people has been organized from 24th of March to 2nd of April 2022.
The training programme, targeting 20 young people aged 18-35 from five different governorates of Jordan, has been organized from 24th of March to 2nd of April 2022 and aimed at empowering the target group with the required knowledge and skills of campaigning and filmmaking.
The training also developed the participants' communication and team spirit skills and allowed them to learn more about youth inclusion, participation, digital interactions, and advocacy tools. Filmmaking techniques, digital tools, teamwork, presentation skills, feedback processes, scripts, storytelling, mobile phones cameras and editing apps, film distribution and festivals have also been important points addressed throughout the training.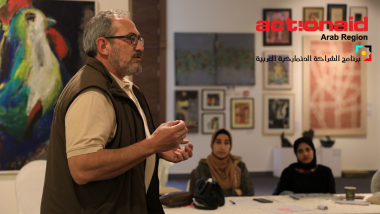 Guest speakers
Guest speakers were invited by the trainer and shared their experiences and stories with the participants. Guest included, among others:
Fawwaz Zoubi; Jordanian entrepreneur and filming location manager. Worked in filmmaking since 2000, and have been involved in Academy Award Winning Films.
Aseel Yaseen; Jordanian director and actress, have written and directed two short films, and been an actress in many short films and Jordanian series.
Widad Shafaqouj; Jordanian director. Has worked on the most important Jordanian documentary films. "ID 000" was prepared and directed by her; it created a very interesting and widely effective campaign in Jordan, where public opinion and Ministry of Social Development regulations were influenced by her film.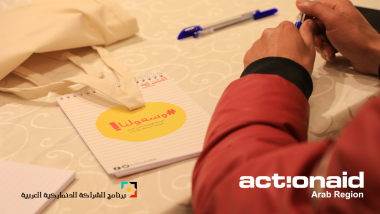 What is next? Outcomes of the project:
Participants, divided into five groups representing different governorates of Jordan (Karak, Jerash, Mafraq, Balqa'a and Amman), will have to create one short film per group each month and organize an event where the short films will be broadcasted and then discussed with the audience. According to the participants, their local communities will be directly addressed in the films and in the activities which they are planning to implement. Stakeholders will be a large number of people, organizations, decision makers and local authorities, based on the many youth issues they wanted to expose under their planned campaigns, including unemployment, environment, marital status, youth, peace and security agenda (United Nations Security Council Resolutions), cultural approaches, media, art, theater, conflict management, agriculture and public parks.
Participants will also be invited to submit their short films to festivals, allowing them to experience the process of applying and offering them the opportunity to be award winners.
This activity, which will be implemented throughout the year, will allow the participants to put in practice the skills they learned during the training programme, and to implement a real filmmaking and advocacy campaign strategy at a local level in Jordan, on topics that matter.